What is PULSE PEMF Therapy?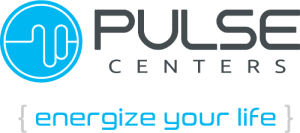 Rejuvenate your body with revolutionary PEMF technology, which uses electromagnetic fields to encourage your natural healing capabilities. During your treatment, we place a special modality on the spot that causes you problems so it can gently release the energy into the treatment area. If you have knee pain, arthritis, or chronic lower back pain, this alternative therapy could greatly improve your quality of life. Please call our orthopedic specialist in Atlanta, GA to learn more about this excellent treatment option. We want to help you reduce chronic pain and resume your daily life without a hassle.
What are the benefits of Pulse PEMF therapy?
Problems like lower back and knee pain don't have to be resolved through surgery. Pulse PEMF Therapy uses electromagnetic energy to encourage your body to heal naturally over time. This means you can reduce pain without reliance on pain medications or invasive procedures. Recovery is also much shorter when compared to other solutions. This makes Pulse PEMF Therapy an ideal treatment for anyone who wants to improve their quality of life. Many people who undergo this advanced therapy at Interventional Orthopedics of Atlanta are excited to see improvements in their overall health and wellness.
Reviews
"Dr. Williams treated me as a whole body instead of a collection of symptoms. He listened, validated, and provided feedback. He was compassionate, informative, and forward thinking. It was by far the best medical experience I've had."
- B.T. /
Google /
May 03, 2023
"This review is intended to be a 10 star review. This review is coming from a health care provider who is very selective when it comes to choosing a health care provider for my own health needs. July of this year I have had a procedure done at IOA, Dr. Chris Williams. Everything about my experience has exceeded my expectation. Dr. Williams has outstanding, exceptional clinical skills and demonstrate great deal of compassion and desire to truly help my condition. He has excellent communication skills and just very nice down to earth MD. I have experienced no pain throughout the procedure, very mild discomfort afterwards, and I am pleased with the outcome. The IOA office is beautiful, clean, calm, wonderful staff, and very welcoming. When you choose a doctor clinical skills and experience matters. However, when you find MD who is also very easy to relate to, has excellent communication skills, and just a very nice person, you got a winner. Dr. Williams and IOA, is my best recommendation for all of you who care to read this review. I have no doubt that any one of you will have the same wonderful experience I have had with Dr. Williams and staff."
- A.K. /
Google /
Sep 02, 2022
"I was in an auto accident and went to Dr. William's office for a consultation. He performed a detailed examination and came up with a plan of action. Injections were administered and I am feeling better than I have in a long time. Dr. Williams and his staff took care of me very well throughout my procedure. I am scheduling to have another procedure to help me regain even more of my mobility and strength. If you are on the fence I would highly consider scheduling an appointment with Dr. Williams and his staff."
- A.K. /
Google /
Sep 29, 2021
"If you are looking for a plastic surgeon, please look no further, Dr. Ellsworth is your man. I have never been treated with such care and compassion as I was with Dr. Ellsworth and his WONDERFUL staff. Suffice it to say, he gave me my life back. I had chronic pain for over 14 years as a result of a marlex mesh being used to help repair my diastasis recti hernia. My body tried to reject it and I was in horrible pain because of this. Two more "revision" surgeries were performed, but still left me with pain. I tried for years to find a surgeon to remove it, but all told me it could not be done, or they didn't feel confident to try. I had almost given up until a doctor in San Antonio led me to Dr. Ellsworth. ANSWERED PRAYER!!! He knew my case was going to be difficult and tedious, but because he had compassion for me and really cared about my 24/7 pain, he suggested we take out the entire mesh. I. WAS. IN. SHOCK. I was never afraid, because I knew I was in the best of hands. So here I am, 6 weeks later, and I'm happy to report that I am now PAIN FREE! Dr. Ellsworth brings expert knowledge and compassion BOTH to the table! I am forever grateful!!"
- B.S. /
Facebook /
Jun 19, 2021
"When my hope was dashed by years of severe pain and misdiagnosis and mistreatment, by drs in San Francisco, I met Dr Williams. He diagnosed my problem correctly based on a very inexpensive test and told me what I needed to do and where to go to learn about what I needed to do to get out of pain and back into the world. I'm working sure and steady towards recovery and not there yet but if it weren't for Dr Williams I don't know where I would be. I wish that every person in need would meet a Dr like Dr Williams. He is kind and he made the difference for me. His staff are nice and easy to work with."
- L.M. /
Facebook /
Mar 10, 2021
Previous
Next
Who is a Candidate for PULSE PEMF?
Pulse PEMF Therapy can be used to treat a variety of conditions and illnesses. It is an ideal treatment for those who struggle with chronic fatigue, inflammation in joints or other soft tissues (ligaments and tendons), peripheral neuropathy, osteopenia or osteoporosis, or poor wound healing. A consultation with our orthopedic specialist in Atlanta, GA can help determine if you are a good candidate for this revolutionary treatment. We can assess your individual needs and create a tailored plan that meets your goals.
What to Expect During PULSE PEMF
Pulse PEMF technology works by reinvigorating the areas of your body that may currently be functioning at lower levels than they could be. By generating pulsed electromagnetic fields in the targeted area(s), Pulse PEMF is able to create energy at a cellular level, effectively stimulating the body by solving cellular dysfunction and aiding in its natural healing and regulatory processes. Best of all, this can be done without the need for surgery, needles, or any other form of invasive treatment. There is no pain or downtime associated with the procedure, allowing patients to relax throughout their session. At the conclusion of the treatment, patients often feel noticeably reenergized and are free to return to their normal, daily lives.
What can I expect after PULSE PEMF therapy?
PULSE PEMF therapy is often met with pleasant results immediately after treatment. Many of our Atlanta, GA individuals report a nearly immediate increase in their relaxation, boosts in energy, and expedited recovery. Other patients report no physical change, but still over time a quicker and easier recovery period. In rare occasions, you may experience lightheadedness, headaches, or fatigue following your PEMF therapy at Interventional Orthopedics of Atlanta. Be in communication with your provider about your after-effects so that we can best care and prepare for what you will need after PEMF therapy.
Is Pulse PEMF safe?
Pulse PEMF technology doesn't cause any harm to the human body. The technology has been used for many years and is considered safe. There are no adverse effects reported with the use of Pulse PEMF devices. Feel free to discuss your concerns with Dr. Williams.
Can anyone have a Pulse PEMF treatment?
This treatment is safe for anyone, regardless of age or health condition. However, people with medical implants like pacemakers, insulin pumps, etc., or who are pregnant are not recommended for Pulse PEMF treatments.
Is there a recovery period after a Pulse PEMF session?
No, there isn't. As soon as you are finished with your treatment session you can go right back to your normal routine.
Will I feel any pain during Pulse PEMF?
Pulse PEMF does not cause any discomfort or pain during treatment. It is a very comfortable procedure that you'll likely find relaxing. No incisions or injections are required during the process. Best of all, patients can reduce pain from conditions like arthritis or inflammation of the joints.
How do I prepare for Pulse PEMF?
Please speak with a member of our staff to see if there are any restrictions. Interventional Orthopedics of Atlanta can provide you with a list of detailed do's and don'ts prior to your appointment. Generally, there isn't much you need to do in preparation for this procedure.
How much does Pulse PEMF cost?
The exact cost of Pulse PEMF will differ from one patient to another, depending on their needs. Once we've conducted our initial consultation to get a sense of your body, we'll be able to craft a treatment plan tailored just for you. At this point, we'll be able to offer an in-depth cost estimate.
How long does it take to notice the results of Pulse PEMF?
Generally, patients feel the results of Pulse PEMF almost immediately. However, some patients suffering from chronic conditions may not notice their results until after about 1 – 2 weeks of treatment.
At Interventional Orthopedics of Atlanta, we are in constant pursuit of innovative treatments to help you feel your best. Our PULSE PEMF therapy allows you to regenerate your cells and optimize your health. Contact our Atlanta, GA office today to learn more.
Related Posts