What is PULSE PEMF Therapy?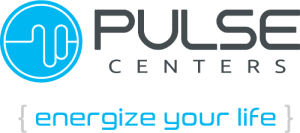 Rejuvenate your body with revolutionary PEMF technology, which uses electromagnetic fields to encourage your natural healing capabilities. During your treatment, we place a special modality on the spot that causes you problems so it can gently release the energy into the treatment area. If you have knee pain, arthritis, or chronic lower back pain, this alternative therapy could greatly improve your quality of life. Please call our orthopedic specialist in Atlanta, GA to learn more about this excellent treatment option. We want to help you reduce chronic pain and resume your daily life without a hassle.
Reviews
"When my hope was dashed by years of severe pain and misdiagnosis and mistreatment, by drs in San Francisco, I met Dr Williams. He diagnosed my problem correctly based on a very inexpensive test and told me what I needed to do and where to go to learn about what I needed to do to get out of pain and back into the world. I'm working sure and steady towards recovery and not there yet but if it weren't for Dr Williams I don't know where I would be. I wish that every person in need would meet a Dr like Dr Williams. He is kind and he made the difference for me. His staff are nice and easy to work with."
- L.M. /
Facebook /
Mar 10, 2021
"Great experience across the board! Dr Williams takes the time to listen and explain your situation while giving you the best course of action to treat your condition. Staff & office are top notch and very organized. Highly recommend to anyone that is looking for a safe and effective non-surgical procedure to treat their injuries."
- D.S. /
Google /
Sep 01, 2020
"IO Atlanta is an exceptional experience. Few doctors have the time to talk to you about your condition, answer ALL your questions (and your spouse's questions too), go over your imagery, and explain all the options with real world results. Not only am I a patient, but my wife is also working with Doc Williams to solve a problem she's had for 20+ years. I can't say enough good things about the staff and how everyone is concerned about your individual outcomes. They truly care, and the work they do is cutting edge. I am very glad I have taken this route over conventional surgery and bought more time without permanently changing my body in irreversible ways. The treatment they offer does things just not possible with conventional orthopedic surgery, and using your own body's ability to heal itself by just creating a bit of encouragement is the wave of the future. I have a big Thank You to Doctor Williams and his entire staff at IO Atlanta."
- L. /
Google /
Aug 26, 2020
"Very thorough. Really good at their job. I appreciated the time and attention at a reasonable price."
- A.F. /
Google /
Aug 25, 2020
"Dr. Williams is extremely knowledgeable about interventional Orthopedics. He and his team are very professional. I have had the pleasure working with him for the last two years on multiple joint and bone issues. His diagnostic skills and procedure performance techniques are excellent. I have had wonderful - amazing results."
- C.L. /
Google /
Aug 14, 2020
Previous
Next
Who is a Candidate for PULSE PEMF?
Chronic inflammation in joints or other soft tissues (ligaments and tendons)
Chronic fatigue
Peripheral neuropathy
Osteopenia or osteoperosis
Poor wound healing
Fracture nonunion
What to Expect During PULSE PEMF
Pulse PEMF technology works by reinvigorating the areas of your body that may currently be functioning at lower levels than they could be. By generating pulsed electromagnetic fields in the targeted area(s), Pulse PEMF is able to create energy at a cellular level, effectively stimulating the body by solving cellular dysfunction and aiding in its natural healing and regulatory processes. Best of all, this can be done without the need for surgery, needles, or any other form of invasive treatment. There is no pain or downtime associated with the procedure, allowing patients to relax throughout their session. At the conclusion of the treatment, patients often feel noticeably reenergized and are free to return to their normal, daily lives.
Recharge your Cells and optimize your health with PULSE PEMF
Related Post