How Long Does It Take To Heal From Radiculopathy?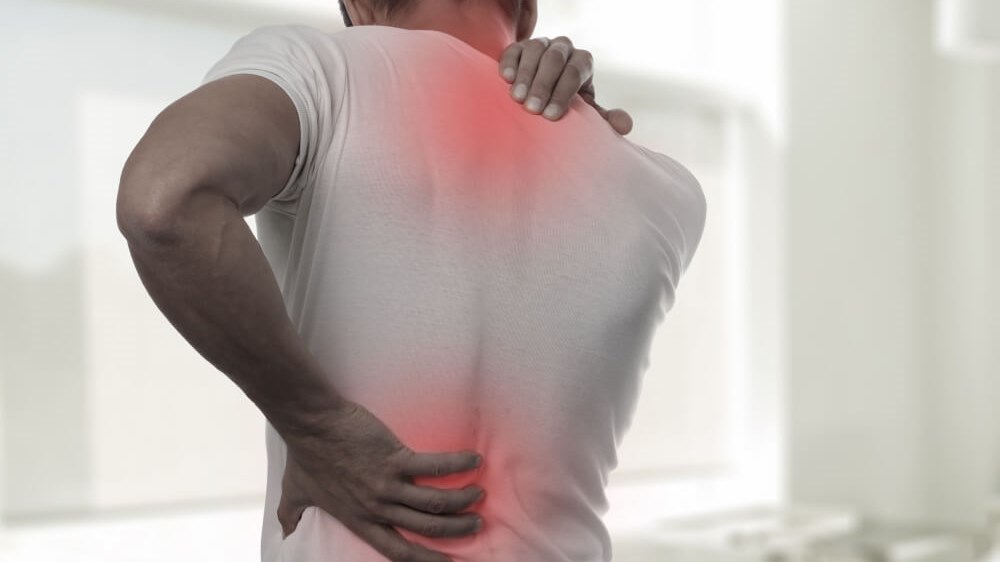 When you're suffering from the painful, irritative symptoms of radiculopathy in your back or neck, everyday life can be miserable. Even sleeping can be difficult! With a long list of conditions that can cause back and neck pain, many men and women don't know for certain that radiculopathy is to blame and never seek formal diagnosis or treatment. Experienced orthopedic provider Dr. Christopher Williams and the knowledgeable team at Interventional Orthopedics of Atlanta understand the frustration of living with painful and debilitating symptoms, and are committed to helping patients obtain an accurate diagnosis and long-lasting relief. Learn more about radiculopathy here, including what causes it, how it can be treated, and when you can expect to not be in pain.
What is radiculopathy?
Radiculopathy is a condition that develops when the nerve roots between the vertebrae are pinched, inflamed, or irritated and causes uncomfortable symptoms. The most common forms of radiculopathy are cervical radiculopathy, which affects the neck area, and lumbar radiculopathy, which affects the lower back.
What are the symptoms of radiculopathy?
Many radiculopathy symptoms mimic the symptoms of other conditions, so it can often be difficult to know for certain that you are suffering from radiculopathy without a diagnosis by a medical professional. Furthermore, radiculopathy symptoms may come and go – or they may be constant – and they can range from mildly uncomfortable to severely painful. For this reason, it is critical that you seek evaluation by a qualified and experienced provider to determine if you have radiculopathy and what your treatment options are. Common signs and symptoms of radiculopathy in Atlanta, GA include:
Sharp pain or stabbing pain in the arms, legs, back, shoulders, or neck
Numbness or tingling in the extremities
Weakness of your arms, legs, hands, or feet
Worsening pain with physical activity
Difficulty sleeping
What causes radiculopathy?
Technically speaking, radiculopathy is caused by pinching, damaging, or pressure associated with the nerve roots. The condition can also occur when the pathway through which the nerve travels becomes narrow or compressed. Common causes and risk factors for developing radiculopathy include:
Repetitive strenuous physical activity, such as contact sports or weight lifting
Genetics
Herniated disc
Spinal ligament thickening
Bone spur
Spinal infection
Tumor on the spine (benign or cancerous)
How is radiculopathy diagnosed and treated?
The only way to know with certainty whether your symptoms are being caused by radiculopathy is to be evaluated by a medical professional. During your private appointment at Interventional Orthopedics of Atlanta, Dr. Williams will carefully examine your areas of concern, discuss your symptoms, and perform any necessary tests, which may include imaging studies, a nerve conduction study, and others.
If you are found to have cervical or lumbar radiculopathy, try not to worry. Dr. Williams utilizes the most advanced and effective treatment methods for radiculopathy in Atlanta, GA to help patients achieve quick, long-lasting pain relief and restore their mobility. In most cases, more conservative treatment methods are adequate for treating radiculopathy. These may include behavioral modification, physical therapy, and chiropractic care. If a patient is still experiencing symptoms despite undergoing these treatments, Dr. Williams may recommend percutaneous procedures utilizling your body's own platelets rich in healing growth factors to aid in decreasing nerve inflammation and the size of disc herniations, stabilizing loose ligaments in the spine, and treating atrophied paraspinal muscles. Percutaneous treatments with orthobiologics can be considered prior to more invasive surgical procedures such as lumbar fusion, laminectomy, or microdisectomy.
How long does it take for radiculopathy to go away?
As with any condition, the rate at which a person heals from radiculopathy can vary depending on the severity of the symptoms, the treatment approach used, the patient's overall health, and other factors. Generally speaking, most patients who undergo radiculopathy treatment will achieve relief within about 6 – 12 weeks, if not sooner. In fact, many patients notice an almost immediate improvement soon after treatment, with their results continuing to improve in the following weeks and months.
It is important to note that seeking diagnosis and treatment at the earliest sign of radiculopathy can prove extremely beneficial. The longer a person leaves radiculopathy untreated, the higher the risk is for their damage and symptoms to become permanent. In fact, in severe cases, paralysis may occur if radiculopathy is left untreated for an extended period of time. While this is extremely rare, it is still recommended that radiculopathy be diagnosed and treated as early as possible to restore patient's comfort and avoid long-term complications.
Say goodbye to back and neck pain with radiculopathy treatment in Atlanta, GA
When you're in chronic pain, it's nearly impossible to live your life to the fullest. Regain control of your health and happiness today by calling the caring team at Interventional Orthopedics of Atlanta to schedule your one-on-one consultation with skilled orthopedic specialist Dr. Christopher Williams, and discover the life-changing benefits of radiculopathy treatment.