Are You Suffering From Lower Thumb Pain? It Could be CMC Arthritis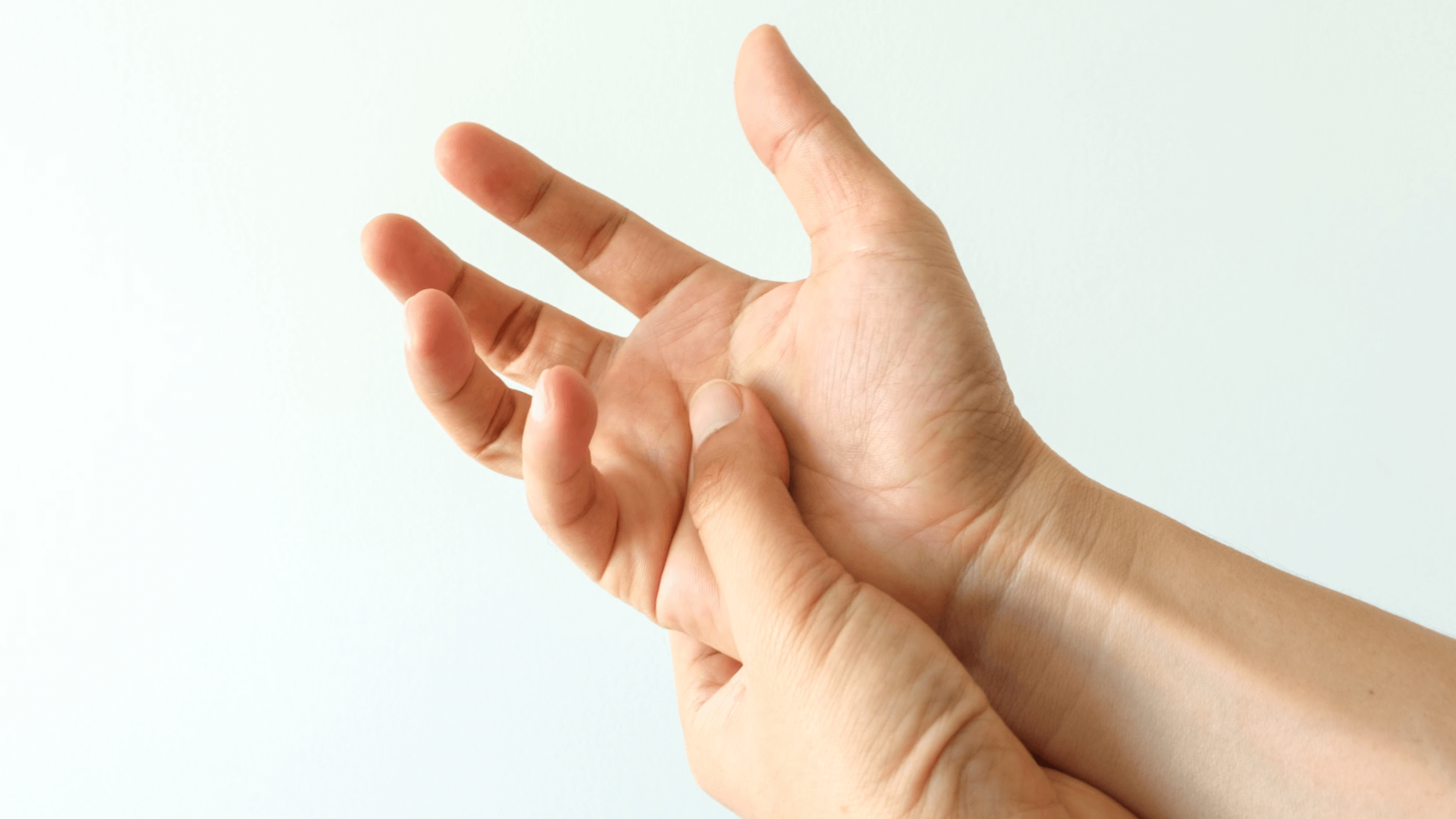 Do you have joint pain or stiffness in your thumbs? Thumb arthritis occurs when cartilage in the carpometacarpal (CMC) joint wears down over time, making everyday movements difficult and uncomfortable. Interventional Orthopedics of Atlanta is proud to offer many comprehensive treatment options to reduce lower thumb pain and improve your quality of life.
Below, Dr. Christopher Williams discusses the causes and symptoms of CMC joint arthritis and available solutions in Atlanta, GA. We hope this information helps patients better understand their condition and get the help they need.
What causes thumb arthritis?
Arthritis can develop in many locations throughout the body, but it often starts in the hands and wrists. CMC joint arthritis specifically affects the carpometacarpal joint, where the thumb joint meets the hand. Over time, inflammation caused by arthritis leads to stiffness and immobility. Patients with this condition also experience problems, like lower thumb pain.
What are the symptoms of thumb arthritis?
Joint pain in the lower thumb is the most common and obvious sign of thumb arthritis. Patients may have difficulty gripping objects or moving their fingers without some form of discomfort. Arthritis symptoms may worsen during more extensive activities.
If you think you may have CMC joint arthritis, it is important to speak with a professional, like Dr. Williams at Interventional Orthopedics of Atlanta. Our team can find ways to move forward with treatment and help you live in comfort again.
How do you treat arthritis?
Dr. Williams begins with a thorough exam and review of your arthritis symptoms. We may also order x-rays and other imaging tests to get a closer look at the affected joints. Once we have a diagnosis, patients receive personalized solutions in Atlanta, GA.
In some cases, conservative measures, such as rest, icing, and pain medications, could relieve lower thumb pain. Steroid injections and occupational or physical therapy may also help. These less invasive approaches are often the first line of treatment because they offer the most potential for relief with minimal side effects.
If conservative measures are not enough, or if your symptoms are severe, we may recommend more intensive forms of treatment (e.g. cellular therapy or platelet rich plasma - PRP) to alleviate joint pain and restore mobility. Our goal is always to help you find the most effective treatment with the least risk.
Will I be able to move my thumb again?
Many people with CMC joint arthritis are concerned about their hand and thumb mobility. This depends on the severity of your arthritis and the type of treatment you receive. In most cases, patients notice a great improvement in their arthritis symptoms.
Interventional Orthopedics of Atlanta also provides detailed guidelines and instructions, so you know what to expect during CMC joint arthritis treatment. We work with you at every step to ensure that you receive the care and support you need.
Reduce joint pain
Thumb stiffness and joint pain can make everyday activities difficult. Lower thumb pain can also lead to frustration and a decline in your quality of life. If you think you have CMC joint arthritis, do not wait to get help from Dr. Christopher Williams at Interventional Orthopedics of Atlanta. The earlier we diagnose and treat your condition, the better your chances for successful outcomes in Atlanta, GA.