Why Is My Back Always Hurting?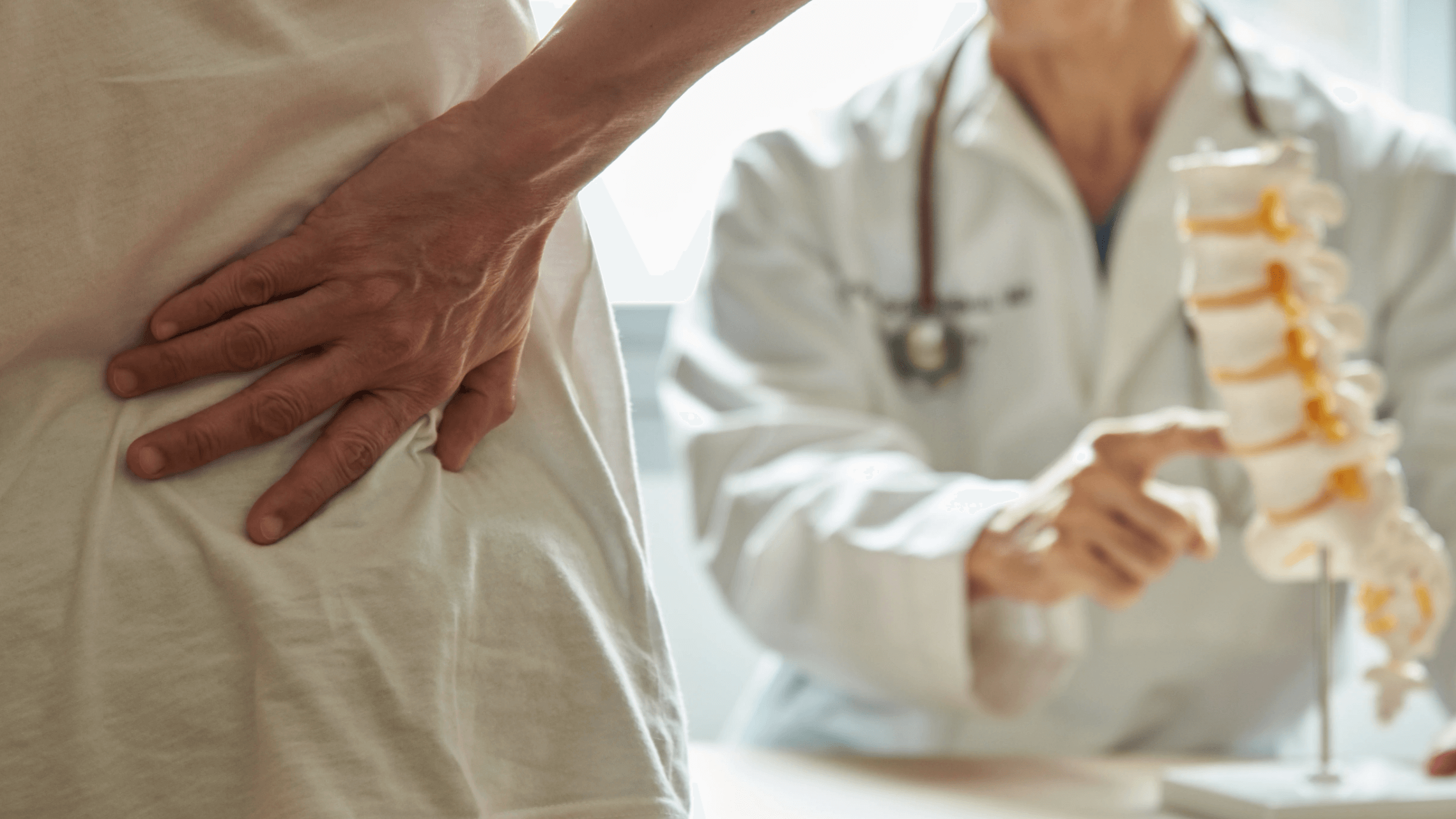 Is back pain keeping you up at night or bringing you down during the day? If so, you're not alone. Millions of men and women suffer from chronic, acute, or intermittent back pain that is frustrating and disruptive to their daily routines. Fortunately, there are a number of effective treatment options that can provide long-lasting relief. To understand how to appropriately treat your back pain, though, you first need to know what is causing your symptoms. The expert team at Interventional Orthopedics of Atlanta, led by experienced provider Dr. Christopher Williams, has extensive knowledge when it comes to the complexity of back pain and utilizes the most advanced techniques and technologies available to identify underlying causes of back pain and treat the condition effectively.
What is causing my back pain?
The potential causes of back pain in Atlanta, GA are virtually endless. With an extensive framework of bones, muscles, tissues, tendons, nerves, and other structures spread over such a large and prominent part of the body, there is a long list of conditions that can lead to back pain. For some patients, strain or overuse may lead to lower back pain, while other patients may experience an isolated, sharp pain associated with an injury or tear. Even something as simple as poor posture can lead to a host of painful symptoms across the back. Some of the most common causes of back pain include:
Obesity
Heavy lifting
Injury
Poor posture
Poor sleeping position
Repetitive overuse
Muscle strain
Ligament strain or tear
Radiculopathy (nerve root damage)
How can I find out what is causing my backache?
It can be difficult to tell with certainty what may be causing your back pain, especially because there are often multiple factors contributing to your symptoms simultaneously. During your consultation and appointments for back pain in Atlanta, Dr. Williams will thoroughly evaluate your symptoms, take a detailed medical history, and perform any appropriate imaging studies to help determine the precise cause(s) of your back pain. Once the likely trigger(s) of your back pain is identified, Dr. Williams can recommend a treatment plan that will give you the best option for quick, dramatic, and long-lasting relief.
Options for lower back pain relief
In some cases, depending on the underlying cause of your back pain, relief is possible with behavioral modification or over-the-counter remedies. For example, patients who are experiencing back pain related to exercise can often improve their symptoms simply by adjusting their technique, frequency of working out, and other factors. Likewise, patients whose backache can be attributed to obesity may achieve significant relief by losing some of their excess weight. Behavioral and lifestyle modifications that may help chronic lower back pain include:
Exercise
Weight loss
Better posture
Over-the-counter medications and remedies
Adjust exercise routines
Rest
More supportive mattress and/or pillow
When there is a more definitive process going on, such as arthritis or injury, Dr. Williams may recommend a number of advanced and effective treatments, including:
Physical therapy
Supplements or medication to help decrease inflammation and/or pain
Pulsed Electromagnetic Frequency (PEMF)
Feel better than ever and say goodbye to back pain in Atlanta, GA
If you are tired of back pain preventing you from working, sleeping, and enjoying the life you deserve, it may be time to seek diagnosis and treatment. Call the caring team at Interventional Orthopedics of Atlanta to schedule your one-on-one consultation with orthopedic expert Dr. Christopher Williams today, or take advantage of a convenient virtual consultation from the comfort and privacy of your own home. We look forward to helping you figure out what is really causing your back pain and restoring your comfort and mobility once and for all!