How To Sleep With Neck Pain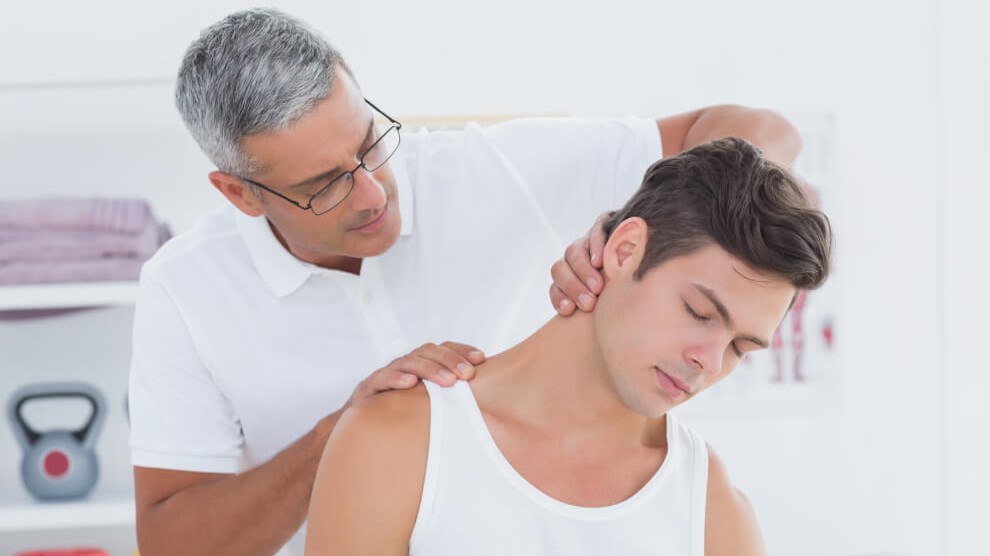 There's no doubt that a restful night's sleep is one of the most critical factors in a person's overall health and well-being. In fact, lack of sleep or disrupted sleep can contribute to both physical and emotional problems, which can, ultimately, wreak havoc on relationships, career, weight, and more. One of the most common culprits for causing poor sleep is neck pain. The knowledgeable team at Interventional Orthopedics of Atlanta, led by experienced medical director Dr. Christopher Williams, understands how frustrating it can be to live with neck pain that affects your sleep and is dedicated to helping patients identify the cause of their symptoms and get quick, reliable, long-lasting relief through the most innovative and effective treatments available.
What causes neck pain at night?
For many people in Atlanta, GA, neck pain can come and go throughout the day but often becomes worse at night. Muscle aches, stiffness, and discomfort can, understandably, make it difficult to fall asleep – or stay asleep – leaving you waking up tired, sore, and starting the cycle all over again. Believe it or not, you can even get neck pain from sleeping incorrectly! Common causes of intermittent or persistent neck pain include:
Poor posture
Prolonged computer or phone use ("text neck")
Overuse
Injury
Trauma
Heavy lifting/exercise
Incorrect form during exercise
Poor sleeping position
Clenching/grinding teeth
Carrying a heavy backpack, shoulder bag, or purse
Lifting/carrying a child
Identifying the cause of your neck pain is often the first step in better understanding your symptoms and how to treat them appropriately. During your initial neck pain consultation in Atlanta, GA, Dr. Williams will evaluate your neck, discuss your symptoms, and take a thorough health history to help determine what may be causing your discomfort. Oftentimes, neck pain is multifactorial, while in some cases, there may be no immediately obvious cause, making it even more important to be evaluated by an experienced provider.
How to stop neck pain at night
In some cases, simple behavioral modifications or over-the-counter medications may alleviate or reduce neck pain at night. For example, changing your pillow, sleeping in a different position, or taking anti-inflammatories can all be effective for relieving back pain. If muscle pain is keeping you up at night, try some of these at-home methods for getting neck pain relief:
Practice good posture during the day
Avoid excessive lifting or muscle overuse
Limit your time looking down at the computer, phone, or desk
Perform doctor-recommended stretches before bed and upon waking
Use a supportive pillow under your neck if you are a side sleeper
Try a thinner pillow if you are a back sleeper
When to seek professional neck pain treatment
If you have exhausted all of your at-home options without relief, or if you think your symptoms are part of a more serious problem, it may be time to talk to your doctor about what really may be causing your neck and cervical pain as well as what treatment options you have. Dr. Williams and the exceptional team at Interventional Orthopedics of Atlanta are proud to offer a variety of exciting and effective neck pain treatments, including the breakthrough stem cell therapy, Regenexx®, and others. Once Dr. Williams has thoroughly evaluated your case, performed any necessary imaging studies, and determined what may be causing your neck pain, he will be able to recommend the most appropriate treatment for you.
Free yourself from pain and sleep better than ever with neck pain treatment and diagnosis in Atlanta, GA
Don't spend another night tossing and turning to try and get comfortable. If neck pain or muscle aches are making it impossible for you to sleep, we invite you to call our friendly team at Interventional Orthopedics of Atlanta to schedule your private in-office appointment or online consultation with medical direct Dr. Christopher Williams today, and discover how living – and sleeping – without neck pain may be easier than you think!