How is Arthritis in the Knee Treated By An Orthopedic Specialist?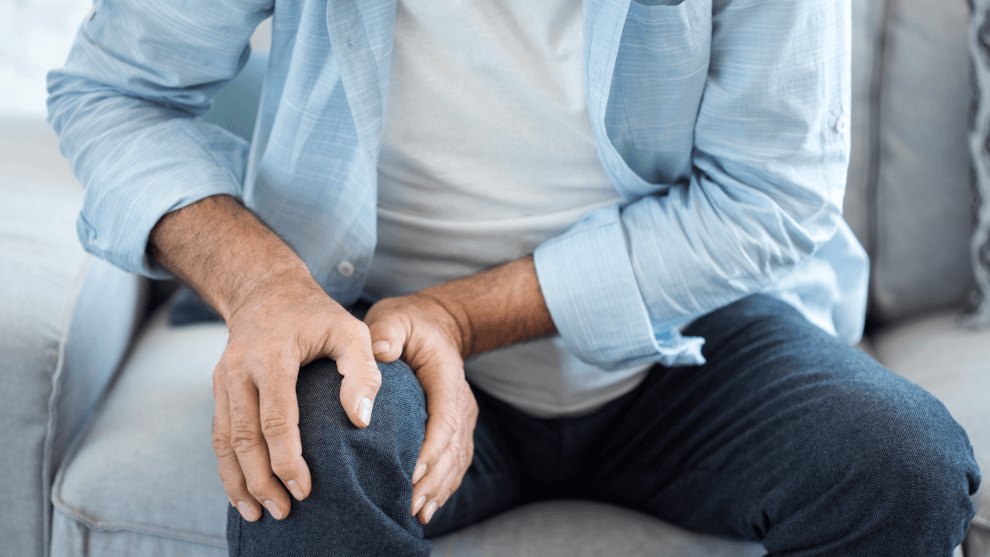 Although there are many different ailments that lead to knee pain, ignoring it is not going to make it go away. If you are suffering from a disease like arthritis in the knee, your pain will likely get worse. Identifying and treating your condition as early as possible is key. Interventional Orthopedics of Atlanta is proud to help patients with issues like inflammation and swelling that happen as a result of arthritis.
Dr. Christopher Williams can develop a custom plan to relieve your symptoms so you can participate in an active lifestyle once again. To learn more about knee arthritis surgery and other noninvasive treatments, call our clinic for a private consultation in Atlanta, GA. Interventional Orthopedics of Atlanta also offers virtual consultations so you can speak with a trusted orthopedic surgeon from the comfort of your home.
What causes arthritis in the knee?
The most common types of arthritis we diagnose are rheumatoid arthritis and osteoarthritis. When you imagine arthritis, you may be picturing stiff joints that make it difficult to move around. However, arthritis is much more debilitating than that. In severe cases, patients experience severe fatigue and discomfort. Symptoms often prevent patients from living their day to day life. Many factors increase your risk of arthritis, such as family history and certain underlying medical conditions. If you have been diagnosed with arthritis in the knee, it may be time to seek professional assistance.
How knee arthritis treatment works
When it comes to arthritis, an orthopedic specialist will present treatment options depending on your age and general health. Interventional Orthopedics of Atlanta also takes into account the severity of your symptoms. Most physicians recommend a noninvasive approach to treatment in the beginning. This includes modifying your activities, eating well, weight loss, physical therapy, and trying anti-inflammatory medications (e.g. acetaminophen). Steroid injections were previously a first line alternative but have now been linked with causing progression of osteoarthritis with repetitive injections.
Once these knee arthritis treatments have been exhausted, Dr. Williams may discuss more invasive options to alleviate pain and restore your mobility. This may include orthobiologic options such as platelet rich plasma or bone marrow concentrate. Our staff will order diagnostic tests, such as an MRI or CT scan, to gain a more comprehensive view of your joints. These imaging tests also allow us to see underlying concerns that may be contributing to the problem and also potential targets for treatment.
Follow-up treatment and appointments
Many patients require long-term care to achieve the best results for their arthritis symptoms. Once your personalized treatment plan is in place, Dr. Williams will ask you to schedule follow-up appointments as necessary in Atlanta, GA. Our experienced team can review your progress and manage your pain levels as necessary. Interventional Orthopedics of Atlanta can also give you a set of guidelines to follow at home, so you know what to expect during this time. If you experience an issue or are concerned about your knee arthritis treatment, simply give us a call.
Do you have arthritis in the knee?
Unfortunately, arthritis in the knee can significantly impact your life. Activities you once loved can become challenging or cause significant pain. While knee arthritis surgery is one option for treating this issue, there is a range of options available to you. Simply contact Interventional Orthopedics of Atlanta to schedule a meeting with orthopedic surgeon Dr. Christopher Williams. Our goal is to provide state-of-the-art care to each patient who walks through our doors in Atlanta, GA.