Can Extracorporeal Shock Wave Therapy Reduce Chronic Pain?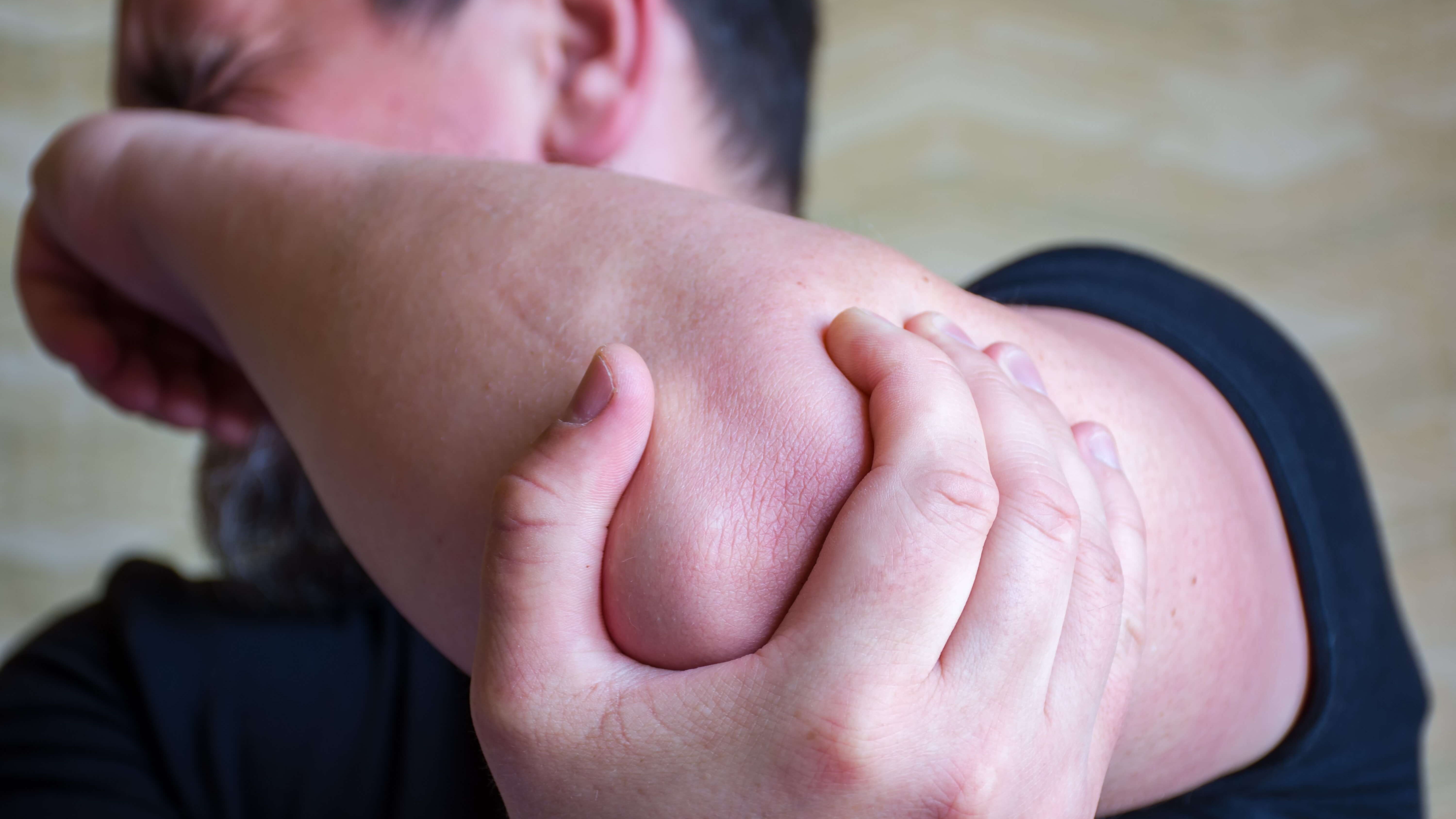 Living in constant pain can suck the enjoyment out of life. Simply getting out of bed each morning becomes a chore. Depression can quickly set in when you are always in pain. In an effort to alleviate your discomfort, you are probably scrambling to find treatment options. Extracorporeal shock wave therapy (ESWT) can help reduce chronic pain by creating high-energy sound waves that generate shockwaves deep inside the body to increase circulation and spur cellular regeneration which promotes healing and eases pain.
Dr. Christopher Williams at Interventional Orthopedics of Atlanta, Georgia will meet with you for a consultation and to discuss your treatment goals. He will determine whether ESWT treatments will reduce your pain level and assist with the healing of injuries or musculoskeletal conditions that have not responded to over-the-counter pain relievers or rest, ice, compression, and elevation (RICE). During the assessment, Dr. Williams will discuss your health history with you and ask about your current symptoms.
ESWT is used to treat chronic pain caused by a wide array of conditions such as:
Back pain (especially lower back discomfort)

Shoulder tendonitis

Heel spurs

Tennis/golfer's elbow

Shin splints

Plantar fasciitis

Runner's knee

Muscle, joint, and tendon injuries

Achilles tendonitis
How extracorporeal shock wave therapy reduces pain
If Dr. Williams recommends ESWT, you will undergo the procedure at the offices of Interventional Orthopedics of Atlanta, Georgia. An ultrasound gel is smoothed across the surface of the treatment area. Dr. Williams uses a handheld device to deliver waves deep into your tissues. You may feel small pulses against your skin. Most patients do not find ESWT painful, but some do report mild discomfort.
ESWT treatments take only about 15 to 20 minutes. Most patients will need three ESWT treatment sessions to gain pain relief, but everyone is unique so Dr. Williams will determine the needed number of treatments to gain results. Some patients start noticing a reduction in discomfort after the first treatment. Others may not experience results for eight to 12 weeks.
With extracorporeal shock wave therapy, you experience no downtime. Many patients opt to undergo the procedure during their lunch break or before work due to the treatment's short duration time. Your skin may appear mildly red with slight swelling or soreness. However, the side effects usually resolve within only a few days.
About extracorporeal shockwave therapy
Extracorporeal shockwave therapy first appeared in the medical community in 1982 when it became a go-to treatment for urological conditions such as kidney and urinary stones. The noninvasive treatment method uses sound waves to break up the stones, so they are easier to pass, and you don't have to undergo surgery. ESWT would quickly become the subject of orthopedic treatments with a strong focus on soft tissue conditions, tendinopathies, and fasciopathy.
Are you struggling to deal with a musculoskeletal injury, or do you suffer from joint, tendon, or muscle pain? ESWT is a safe and effective way to ease the pain if you have been unresponsive to other treatment protocols.
Schedule a consultation to discuss extracorporeal shockwave therapy in Atlanta, GA.
Schedule an extracorporeal shockwave therapy consultation in Atlanta, Georgia with Dr. Williams at Interventional Orthopedics of Atlanta to discuss ESWT benefits. Dr. Williams will carry out a complete evaluation to determine if ESWT is an acceptable treatment to help you better deal with your chronic pain.