Can Being Overweight Cause Carpal Tunnel Syndrome?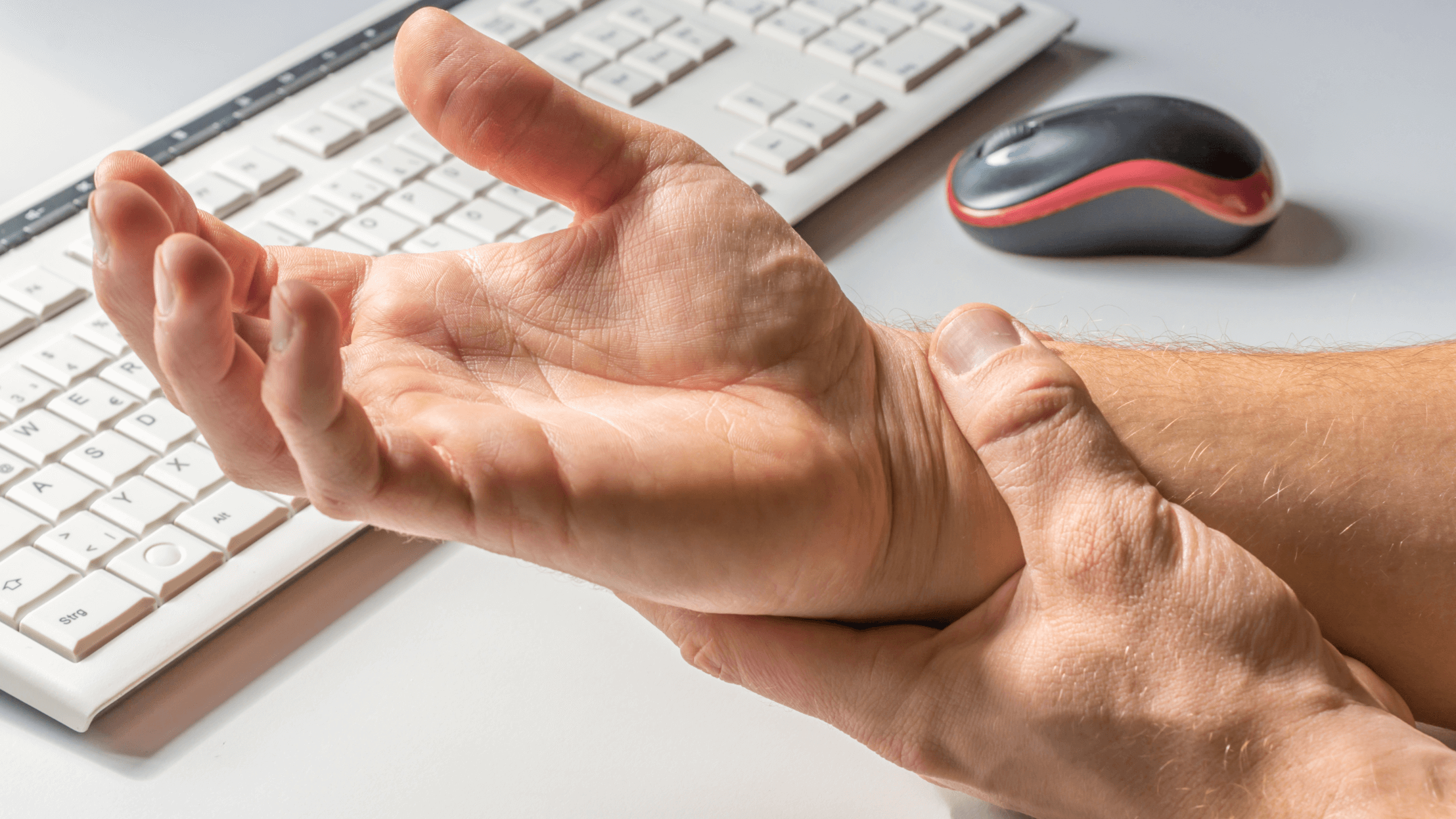 Virtually everyone knows at least something about the dangers of being overweight. From diabetes to heart conditions, the side effects of obesity can be devastating. However, you may be surprised to learn that being overweight can also contribute to a number of less obvious issues, such as carpal tunnel syndrome. Experienced orthopedic physician Dr. Christopher Williams and the award-winning team at Interventional Orthopedics of Atlanta understand the complex relationship between being overweight and developing carpal tunnel pain and are committed to providing expert guidance, care, and treatment to give patients rapid and long-lasting relief. Learn more about how your extra weight may be causing or exacerbating your carpal tunnel symptoms, and find out what options you have for treatment.
What is carpal tunnel?
Carpal tunnel syndrome is a frustrating condition that often causes pain, weakness, numbness, or tingling in the hands, arms, and wrists. While carpal tunnel can affect virtually anyone, women are more likely than men to develop carpal tunnel syndrome.
What causes carpal tunnel syndrome?
Technically speaking, carpal tunnel syndrome occurs when pressure is put on the median nerve, which passes through the carpal tunnel – a channel running through the arm and wrist. Certain conditions and behaviors can greatly increase a person's risk of developing carpal tunnel, including:
Repetitive motions of the wrists and hands (typing, cutting, sewing, playing a musical instrument, etc.)
Smoking
Inflammatory conditions
Pregnancy
Hypertension
Hypernatremia
Oftentimes, carpal tunnel is multifactorial, meaning there may be several things contributing to the condition. In some cases, however, there is no obvious cause for carpal tunnel.
Are obesity and carpal tunnel related?
While being overweight may not be the direct cause of your carpal tunnel syndrome, complications from obesity or excess weight can certainly contribute to the condition and/or cause worsening symptoms. For example, many patients who are overweight also struggle with diabetes, hypertension, and inflammatory conditions, all of which can cause undue pressure on the median nerve and exacerbate carpal tunnel symptoms.
During your initial consultation for carpal tunnel in Atlanta, GA, Dr. Williams will perform an evaluation, discuss your symptoms, take a thorough health history, and order labs or imaging studies if necessary. All of these steps will help to elucidate the likeliest cause(s) of your carpal tunnel syndrome so that Dr. Williams can recommend the most appropriate course of treatment for helping you achieve quick and reliable relief.
How is carpal tunnel syndrome treated?
Treatment for carpal tunnel syndrome can vary depending on the cause of your condition, the nature and severity of your symptoms, and how long you have been experiencing pain. In some cases, behavioral modification alone is an effective method for relieving carpal tunnel pain. For other patients, conservative measures, such as anti-inflammatory medications or wrist splints, may help. Patients whose symptoms persist despite these practices may require more aggressive treatment options, such as surgery or cutting-edge Regenexx® therapy.
Can I treat carpal tunnel syndrome on my own?
If your symptoms are severe or prolonged, seeking carpal tunnel treatment is critical to avoid worsening complications and potentially permanent damage. However, certain at-home methods and remedies may help provide relief and mitigate your symptoms without the need for aggressive treatment. These can include:
Keep your wrists straight as much as possible
Avoid activities that require your wrists to stay bent at an angle that elevates your hands
Take anti-inflammatories as recommended
Modify or restrict repetitive motions that may be causing your symptoms
Will losing weight help my carpal tunnel?
In many cases, losing weight can improve or correct certain conditions, which are contributing to the carpal tunnel, including hypertension. Oftentimes, this can dramatically reduce carpal tunnel pain. However, it is important for patients to address all of the factors that may be at work in order to prevent recurrent episodes of carpal tunnel.
Get rapid, long-lasting relief from carpal tunnel in Atlanta, GA
Whether your carpal tunnel is related to being overweight or not, the painful symptoms can be frustrating and disruptive to your everyday life. Rid yourself of carpal tunnel pain and get back to doing the things you love by seeking an accurate diagnosis and advanced carpal tunnel treatment in Atlanta, GA with expert orthopedic physician Dr. Christopher Williams. Call the friendly team at Interventional Orthopedics of Atlanta to schedule your private consultation today, and take the first step toward saying goodbye to carpal tunnel syndrome!